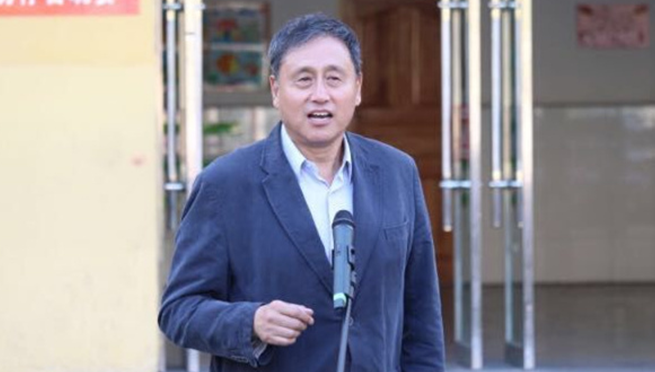 Accompanied with Zhang Lu, a popular sports commentator and the vice chairman of Beijing GuoAn Football Club, the Orange Coaches of Sports 8 International arrived in ZhiDan.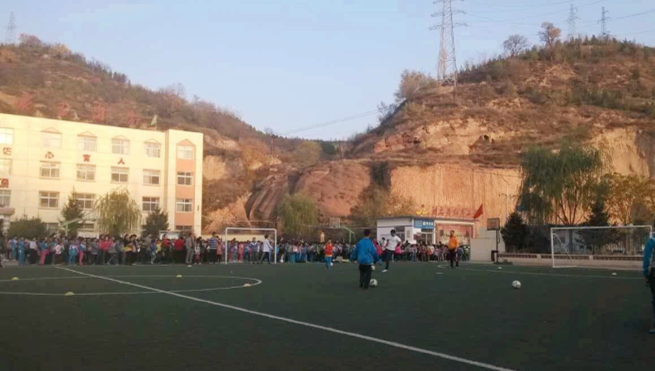 A football pitch in ZhiDan surrounds with cliffs.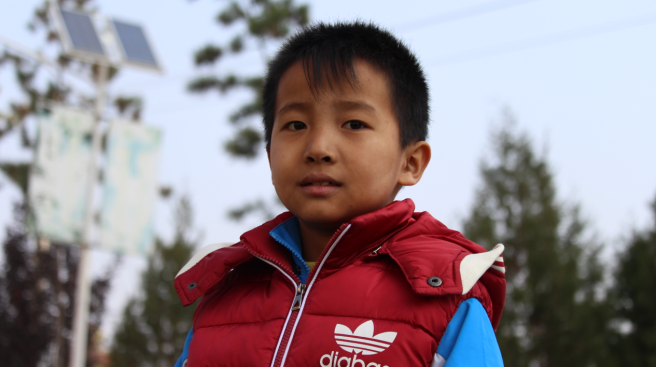 Student players in ZhiDan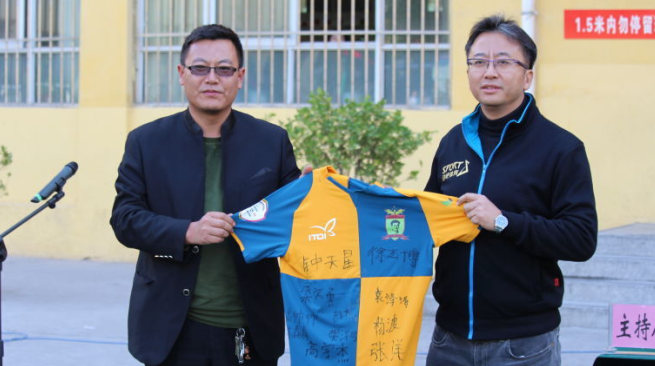 ZhiDan FA President Ding ChangBao stands with Bai Qiang, the CEO of Sports 8 International.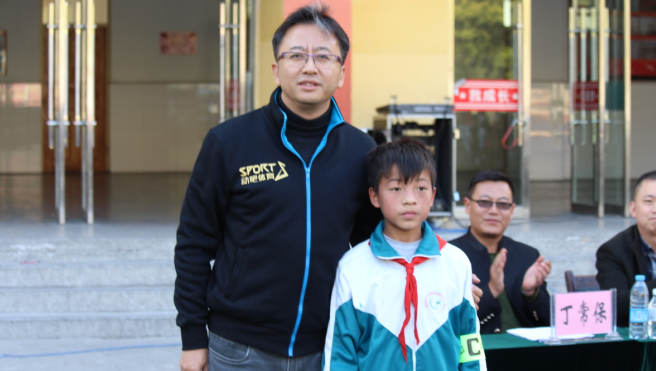 Bai Qiang stands with the captain of ZhiDan Students Football Team.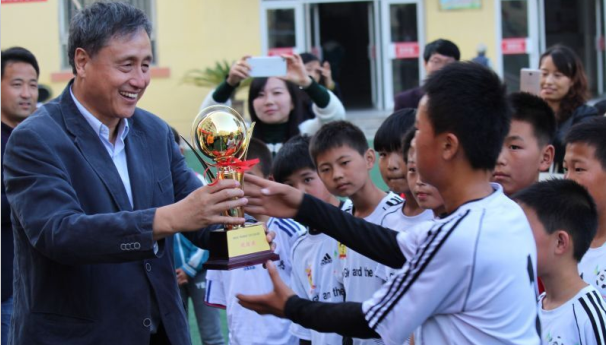 Zhang Lu presents the award to ZhiDan student football player.
Student players are training with the Orange Coaches of Sports 8 International