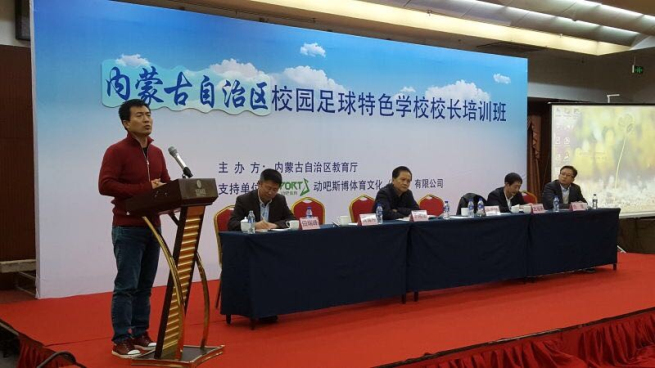 Principles from 213 high schools in China's Inner Mongolia province gather in Beijing to attend football training seminars organised by Sport 8 on December 1, 2015.
Wang Dengfeng, Vice-chairman of the Chinese FA, co-founders of Sport 8, Huang Jianxiang and Bai Qiang, and government officials from Inner Mongolia province as well as the City of Beijing give speeches at the conference.
The conference strengths the partnership between Sport 8 and the Ministry of Education of China where Sport 8 is set to provide professional training to Chinese PE teachers across the country in 2016.