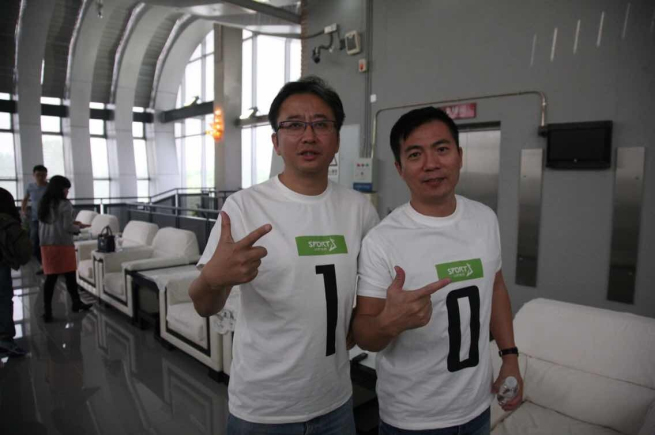 Co-founders of Sport 8, Huang Jianxiang and Bai Qiang, launches the company's first O2O product, Sport 8 Football, on April 21, 2015.
Sport 8 Football uses Wechat platform to provide football trainings for China's football teachers who wish to be trained by qualified coaches from across Europe.
The company also announces that football training for young people at Sport 8's training sites will be free to the general public, while it only costs one RMB for football teachers to join Sport 8's training scheme.